Spiritually Speaking – October 2018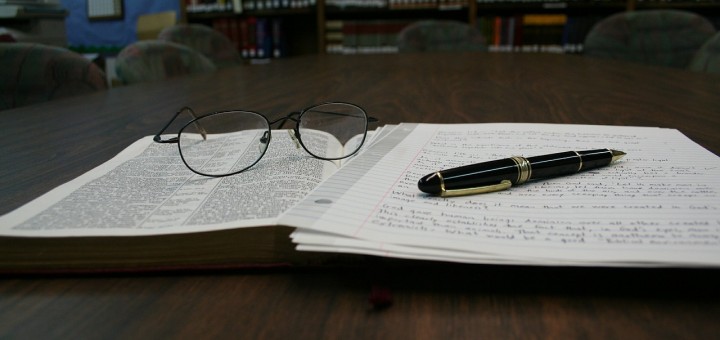 Scripturally Speaking
 
"I believe that appreciation is a holy thing," Fred Rogers said as he opened his 2001 commencement speech at Marquette University in Milwaukee, Wisconsin, "that when we look for what's best in the person we happen to be with at the moment, we're doing what God does. So, in loving and appreciating our neighbor, we're participating in something truly sacred."
 
This Presbyterian pastor is remembered by many United Methodists as the host of Mister Rogers' Neighborhood, which debuted in 1968. He's the subject of a documentary in 2018 and an upcoming movie starring Tom Hanks. Fred Rogers made his mark in the special way he modeled love and acceptance of others. His messages reflect an important part of our faith. In the beginning of our story, we read,
 
"God created humanity in God's own image, in the divine image God created them, male and female God created them." Genesis 1:27
 
Sometimes, however, we seem to forget this about:the driver who cut us off on the interstate this morning, the one with whom we vehemently disagree about politics or theology, the neighbor across the street or on the other side of the globe with a different culture and religionand the person whose experience I simply do not understand.Each one of them is created in the divine image.
 
A Choice
 
Mr. Rogers invites us to make the choice to appreciate each person in our lives, to look for what's best in him or her. When we do, he said, "We're doing what God does."
 
Jesus showed us what this looks like:
Where others saw a shady tax collector, Jesus saw Zacchaeus.
Where neighbors defined a woman by her questionable reputation,
Jesus saw a spiritually thirsty person.
When a man met Jesus' boat and identified himself as Legion because of his many demons, Jesus noticed the individual.
 
Time after time, Jesus ignored labels and addressed the person…including us. Despite the things we have done or not done, Jesus still loves us. He sees beyond our flaws and those parts of ourselves that we don't like very much.
 
Today, you and I can choose to appreciate the people in our lives. When we see beyond the labels to the very presence of God in which each of us is created, we're doing what God does.
Joe Lovino—United Methodist Communications
---
THANKS TO SO MANY OF YOU who went out of your way
to help someone else during Hurricane Florence.
 
1. Telephone calls and personal visits were made to insure that those living alone were all right.
2. Two members checked the sump pump in the church basement before Hurricane Florence. A new pump was Installed; therefore, we had no water damage in the basement.
3. Rooms in a different home—were offered to people whose homes were flooded.
4. Meals were taken to be sure that the affected families received food.
5. A church member's son, and his friend, drove to Dillon from Missouri in a rented U-Haul Van. This vehicle was loaded with all kinds of supplies (diapers, canned goods, bottled water, dog and cat food, etc.) from Eastwood Memorial UMC in Caruthersville, Missouri. The Helping Hands building in Latta was offered for use in distributing these items to those in need.
(One United Methodist Church reaching out to help another United Methodist Church is what we mean by "connectionalism". )
6. In the absence of Anna Alford, Church Administrator whose home was flooded, individuals came to the church office and offered their assistance.
7. On very short notice, the men of our church answered a request to provide supper for 150 hurricane workers at the Dillon Wellness Center. (This included requesting and cooking a large amount of chicken for chicken bog/barbecue chicken donated by Perdue.)
8. The Methodist Youth met early on Sunday morning to unload trucks of supplies that had been donated from other area churches.
9. Ladies from our church distributed the supplies.
10. Someone helped a dog get back to his home.
11. A local restaurant closed to the public on Friday evening to provide meals for a large number of hurricane workers.
12.Prayers were prayed…for the lonely, for those who could not go back to their homes,
for those who had lost their belongings, for those who had almost recovered from
another hurricane, and for those who lost loved ones during the storm.