Spiritually Speaking – November 2019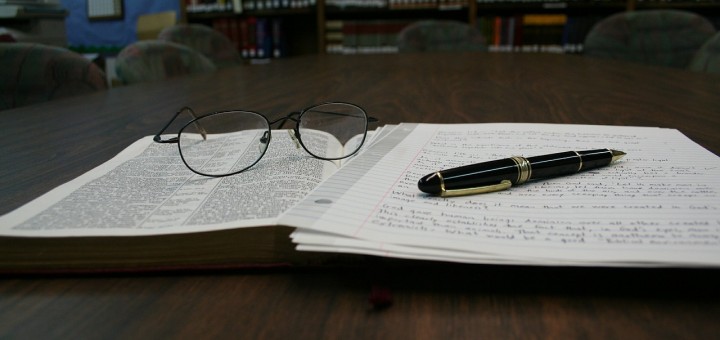 "And whatever you do in word or deed, do all in the name of the Lord Jesus, giving thanks through Him to God the Father."     Colossians 3:17
 Thanksgiving is a day to give thanks.  After the Pilgrims' first year's harvest, Governor William Bradford declared a day to give thanks.  This day of thanks was observed even up to the Civil War when Abraham Lincoln made it a national holiday.
Yet today—especially in America—this day of thanks to God has been secularized.  Many people give thanks, but they really forget God—the one whom they should really thank.  Of all the people in the world, Americans should be extra thankful to Almighty God!
I fear that we have grown too comfortable and far too ungrateful for all that God has done for us.  What happens too often is that we look at what others have, and we want those things.  We no longer give thanks to God for what He has already given us. 
By: Dr. Tim Awotide—Pastor of the Redeemed Church of Christ Citadel of Praise—Manchester, England
---
7 Ways to Make Thanksgiving More Meaningful
Start the meal by reading Psalm 100 and follow with a prayer.

Invite your family and friends to leave their differences at the door. Ask each person to be prepared to tell "one thing they appreciate about everyone present". (sense of humor, talent, jokes, etc.)

Make a gratitude jar or basket with scraps of paper inside.(Write 1-2 things they are thankful for this year.)

Invite someone who doesn't have a place to go. (Invite a non-family member, because it puts the family on their best behavior.)

Set up an area with a jigsaw puzzle or board games.

Keep children busy making "gratitude pumpkins". (Let them use markers to write what they're thankful for on small pumpkins.)

Celebrate with the Legend of 5 Kernels.
"The first winter the Pilgrims spent in their new home was very cold and bitter, and food was in short supply.  Some days they only had enough for each person to have 5 kernels of corn for the day.  When spring came, they planted seeds which grew and grew.  The harvest was good the following year, and they celebrated Thanksgiving with their Indian friends."
From then on—when they celebrated Thanksgiving, the Pilgrims laid out 5 kernels of corn on each plate to remind themselves of their blessings."
The 1st kernel reminds us that God loves us.

The 2nd kernel reminds us that God provides for our needs.

The 3rd kernel reminds us of our God-given family and friends who love us.

The 4th kernel reminds us that God hears and answers our prayers.

The 5th kernel reminds us of the blessed freedom we have.
---
                The Privilege of Learning to Be Thankful 
A friend of mine recently shared that she had been asked to conduct training in "Civility".  Seems like this is a new "thing" that every organization needs to emphasize and teach.  We both chuckled, because we know civility—like all the great truths and behaviors in life—isn't taught.  Instead, civility is caught; it originates in a thankful heart.  The heart is the wellspring where fountains of gratitude arise.
When we are not thankful for those whose opinions differ from ours, we criticize.
When we don't value those different from ourselves, we ostracize.
When we aren't respectful of other's values, we marginalize.             
Ingratitude is at the root of arrogance, hatred, and rudeness. 
We don't have a problem with our words, we have a problem with our hearts.
Thankessness is a fatal character malformation; yet it runs rampant in our society.  It is even encouraged and celebrated.  Until this trend is called out for what it is—and hearts get softer and not harder—there can be no civility.
By: Charles "Tremendous" Jones
Founder-Life Management Services and Author of Nine Books