Spiritually Speaking – March 2019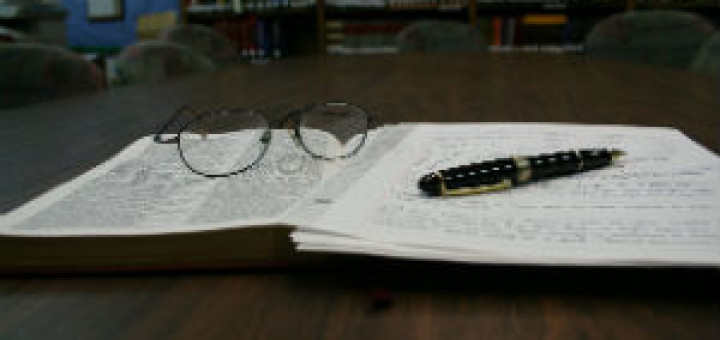 Maundy Thursday
Maundy Thursday, the fifth day of Holy Week, refers to the day when Jesus Christ celebrated the Passover or Last Supper with the Apostles as described in the gospels. Most notably, the Passover meal was when Jesus washed the feet of his disciples in an extraordinary display of humility.
Humility is at the heart of Christlikeness. We follow the one who "made himself nothing." To follow Jesus, sooner or later we must embrace the circumstances that seem to demean us.
"Every Christian virtually passes through these stages in his pursuit of humility. In the first, he fears and flees and seeks deliverance from all that can humble him…He prays for humility, at times very earnestly; but in his secret heart, he prays more—if not in word, then in wish—to be kept from the very things that will make him humble."
from Humility: The Beauty of Holiness
Humility may be the most difficult virtue to acquire, because we fear it at the same time we seek it. While we may say we're trying to be humble, we instinctively avoid things that would make us so. Everyone wants to be humble; nobody wants to be humbled.
Here are seven things you can do nearly every day to practice humility:
1. Avoid taking credit. This goes beyond saying, "Aw shucks," to deflect a compliment. Practice the discipline of secrecy by keeping one of your achievements from being known to others. That means not saying things like, "I fixed the copier; you can thank me later."
2. Praise others. Pride makes us envious or resentful of another's talents. The surest way to break that is to compliment others. Don't pass up an opportunity.
3. Help others succeed. Few things attack the ego quite as much as helping others succeed. Pride hoards knowledge and resources; humility shares them.
4. Admit your mistakes. Ugh! Nobody likes doing this, but the quicker you're willing to say, "I was wrong," the closer you are to humility.
5. Learn from others. This is another way to appreciate the value of others. When you acknowledge that they have advanced beyond you, you humble yourself.
6. Go last. At a restaurant, at family dinner, in line at Wal-Mart, let someone else go first. It'll do you good.
7. Serve someone. We instinctively resist serving, because we believe there is a irect relationship between being served and being important. Jesus turned that dea on its head. Bring your spouse a cup of tea, run an errand for a friend, give away some money.
The only way to be humble is to be humbled. Though that is difficult to
accept, you can do it. Andrew Murray wrote, "The danger of pride is greater and nearer than we think…and the grace for humility too."
Lawrence W. Wilson
Parish Ministry and Author