Musical Notes From Robin – December 2019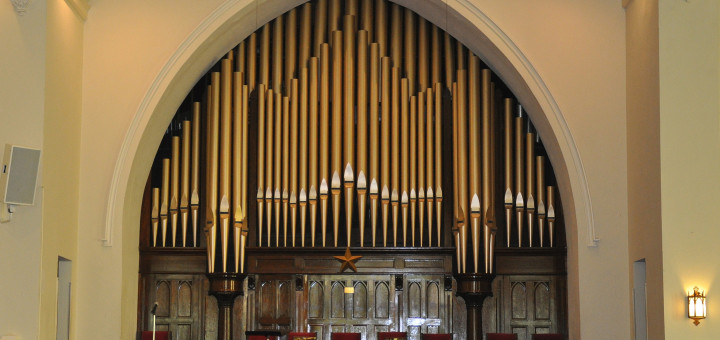 December has arrived, and the Season of Advent is here. In just a few short weeks, Christmas will have come and gone; and 2020 will be our New Year. A new decade will arrive—the third decade of the 21st Century. Main Street United Methodist Church, with its 100-year history, is still celebrating the seasons and proclaiming the gospel of our Lord Jesus as its members worship. Thanks Be To God!
The Advent and Christmas Seasons are a wonderful time to worship at Main Street…with our beautiful Sanctuary decorated with blue paraments, candles, and stoles, as well as with greenery and poinsettias. The Christmas music presented by the choirs, soloists, instrumentalists, and guest musicians will hopefully make the final month of 2019 a joyful place to celebrate anew the birth of Jesus.
Please join us and be a part of our morning worship services, the annual Service of Lessons and Carols, and the Christmas Eve Candlelight Service. Wishing you the happiest of holidays and the merriest of Christmases!
Robin