Nicaragua Mission Trip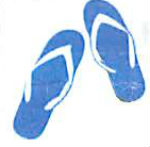 In February 2015, our church will again send a mission team to Nicaragua to provide assistance – both spiritual and physical.
In order for this mission to be successful, we need to provide them with prayers, monetary donations, and flip flops (yes, that's correct – flip flops) especially in children sizes.  Last year the team ran out of shoes for children.
A donation of any amount would be greatly appreciated.
A $40 donation will provide the Nicaraguan people with the following:
A water purifying system

Cleaning supplies for this system

Foodbag

Health Kit

Spanish New Testament
A box for the flip flops will be placed in Asbury Hall.